Why Coaching or Mentoring?
A coach and mentor helps you achieve more than you could have yourself or accelerate your achievements. They also help you overcome obstacles solve problems and develop in the specific areas needed.
But what's the difference?
Coaching:
Is shorter term, task/goal orientated.
Helps to achieve a task or goal, and the skills to achieve them.
Its purpose is to improve the individual's performance.
Can be conducted almost immediately on any area/topic.
Mentoring:
Is longer term, relationship orientated to provide a safe environment where the mentoree can share personal issues.
Helps develop work/life balance, self-confidence, self-perception, and how the personal influences the professional and vice versa.
Its purpose is to develop the individual for the present and future.
Develops leadership and talent.
The real value of coaching and mentoring, lies in the process of uncovering and de-layering that leads to identifying the essence of the problem or obstructing belief or paradigm.
Types of Coaching and Mentoring
Holistic Lifestyle & Health Coaching
Life Coaching
Relationship Coaching
Leadership and Management Coaching / Mentoring
Business Start-up Coaching / Mentoring
Yoga Teacher / PT Coaching / Mentoring
Holistic Lifestyle & Health Coaching
We investigate the underlying causes of disease and stress, considering the body as a "system of systems." Using a coaching model, we examine how disease and stress are preventable through healthy eating habits, lifestyle management and appropriate types of exercise. You will understand why every meal, every bout of exercise and every late night has a hormonal consequence. You will be given tools, such as in-depth questionnaires, in order for us to determine your current level of lifestyle and health and readiness for change. No matter what your level of fitness or apparent health, you'll likely agree that just because someone is not sick, does not mean they are is well! Most chronic diseases take years to develop, but a healthy lifestyle can go a long way toward prevention.
www.chekinstitute.com/
Life Coaching
Holistic integral life coaching includes everything about the client and the client's world.
We examine the first principle of awareness and uses tools like the Jahari window and other tools from Budokon and Zen Meditation.   We look at what could be brought into view through focused, and understanding of oneself and application of new skills.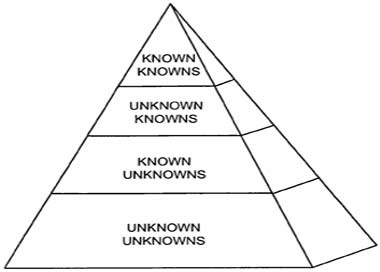 This is a self discovery journey of how one represents oneself and investigates ones social world, habits, relationship with body, mind, the quality of self-care / love, as well as the amount of focused attention and energy available to take on change.  We examine present values with a focus on meaning and happiness in life. Where there is a misalignment of focus / energy with this we look at creating a strategy to move forward, which often results in a paradigm shift that can radically alter life.
The method attends to the individuality of the person as well as the social context in which they are embedded. Our individuality includes our thoughts, beliefs, emotions, and intentions as well as everything that is happening to us physiologically. Our social context includes the language(s) we speak, the culturally specific practices we engage in, the relationships we are a part of and the history of the groups we belong to. Additionally, we are always in a shared physical environment that includes nature and human artifacts, and our background, sense of possibility and our mood are shaped by the physical space we're in.
Together we build competence and skills to better face life circumstances. Practically speaking, successful coaching leaves people with the following outcomes:
Awareness (self and environment)
Ability to adjust perspective or self correct.
Self mastery/leadership and long-term excellence
Relationship Coaching
One of the basic human needs is connection. We are very social creatures, so relationships whether business, friendship or romantic are very important. To help work through these challenging waters, there are a number of skills that can be very useful e.g. communication, understanding the way our brains work and different thinking styles, 5 different love languages, emotional intelligence, active and empathetic listening, differences in values, culture, upbringing, body language, the effect of health on thinking/emotions/relationships.
Leadership and Management Mentoring & Coaching
Leading people and managing outcomes are very challenging in our modern world with the speed and stress of the technology driven pace and the pressure of performance balanced with human limitations, needs, wants and law. The old model of carrot and stick no longer motivate people, they need and should deserve more. Blending human talent assets, technology and financial assets become an art not a science.
Business Start-up Coaching / Mentoring
If you are a self employed, thinking of starting a business, business owner, managing director, senior executive, then business coaching can help you define your vision, mission, understand the difference and create a strategy and related mile stone goals to achieve it faster. Coaching can be a great mirror to reflect back unknown behavior or knowledge gaps as well as improve you ability to define and gather data, information and knowledge (and understanding the difference) to make wise business decisions for success. Lastly good ethical business is about relationships build on trust with suppliers, partners and of course
customers.
Business coaching can also help to guide a start up in branding, logo, web sites, IT, social media marketing.
Having a great product and or services mean nothing with customers. Business Coaching can help you define your customer, where to find them and how to let them know about the value you can bring them.
Greg Downing (MBA) is an expert in Service Management and specialises in business entrepreneurship and startups specialising his MBA in this area. He was part of a small team that developed the IT Strategy for the London 2012 Olympics and teaches strategy. He has a wide range of business experience having worked in the corporate world for many years as well as helping many start up businesses.
Yoga Teacher / PT Coaching / Mentoring
Becoming a yoga teacher or personal training can be daunting. You spend a number of years learning anatomy and physiology, alignment, instruction and then get set lose to potentially change you students and clients for the best or worse.
Course do not provide the complete set of skills to step into a role of such great honour and responsibility touching peoples lives. Although we learn a lot on our training, we often quickly forget the detail.
Coaching/mentorship helps continual development the range of skills needed e.g. communication, assisting/adjusting, sequencing, holistic health, mindfulness/meditation, breathing/pranayama, 1to1, business, marketing, philosophy, small/large groups, public speaking, one voice/dream.
This is an opportunity for newly trained, and sessioned professionals to get advice support, advisory cautions and resolve problems. This is a one to one process helping smooth transition around your obstacles and onto your new path.